13 Best Software to Create Spectacular Animated Videos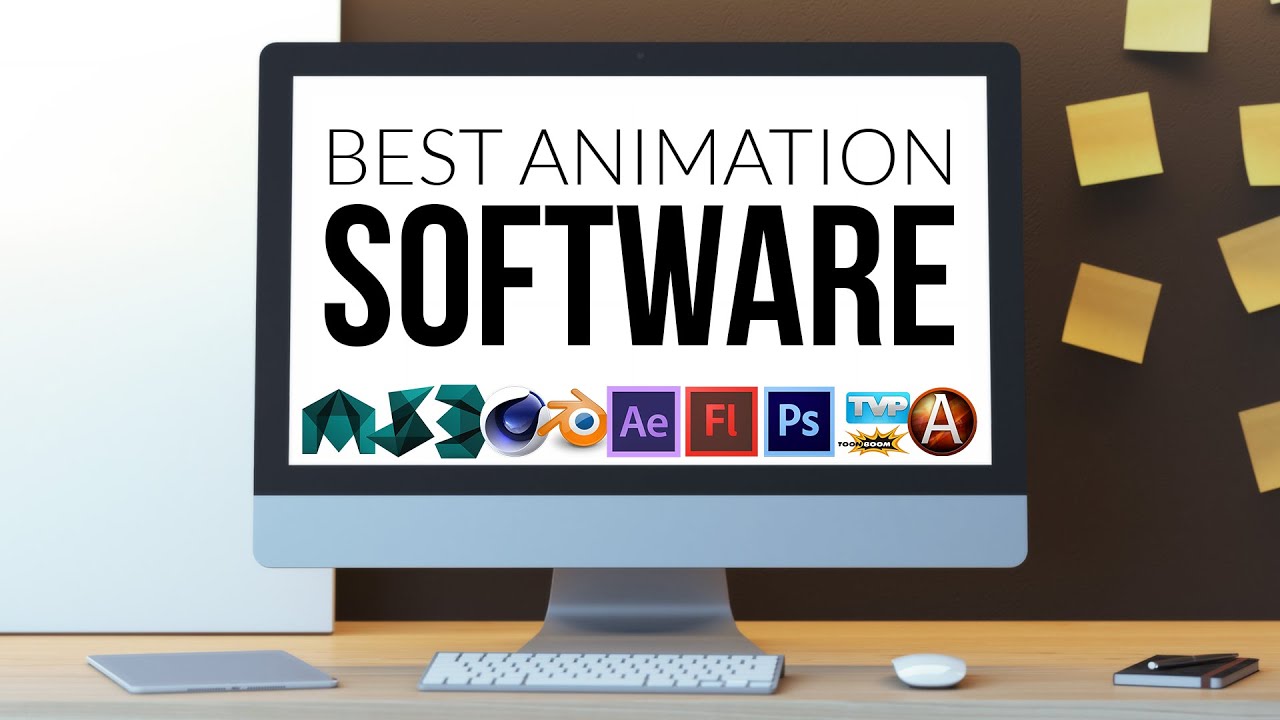 Software or tools to create the video animation is majorly divided into three categories, which is specialized to create a certain type of the animated video.
Let's have a deeper look into these amazing tools.
Web-Based Video Animation Tools
If you are looking for the best web-based solutions to create animated videos, then check out the following best tools to create your own video animation.
Renderforest
When we talk about the web applications to create the most dynamic and eye-catching animated videos the easy way, then Renderforest comes at the top of the list. It offers the users a wide range of features to create explainer animations, kinetic typography, music visualizations, corporate presentations, and so much more in a comfortable environment.
Moovly
Moovly is the best choice for the animators that are in search of a cloud-based platform to create video animations, animated video presentations, animated infographics, or any other similar kind of video like a pro. It also allows users to create motion graphics video in a high-quality.
Animaker
Animaker is considered as the best video animations makers online tool as it is easy to use so that it provides a very user-friendly environment for the beginner animators to create the animated cartoons or videos in an acceptable quality. It also has a trait that allows the animators to either directly download the video file in the computer or share it to YouTube or Facebook.
Powtoon
If we are talking about the web-based tool to create a stupendous animated video, then Powtoon is one of the best tools that come in handy. It allows the users to create video animations, video presentations, manipulates pre-created objects, and also permit the user to import images and music that can be included in the presentation to make it more striking.
GoAnimate
If you are looking for the preeminent software that is web-based and allows the animators to create ravishing animated videos, spectacularly animated characters, and objects, then GoAnimate is the best platform for them to get their work started.
2D Video Animation Tools
Following are some of the best platforms where video animators can easily create 2D animated videos like a pro.
Adobe Animate
Adobe Animate is one of the most amazing tools to create the attention-grabbing vector graphics and video animation in two-dimensional space. It helps the animators to create attractive videos that can be further used on multiple websites or video games.
Pencil 2D
If anyone is in search of the best open source tool to create 2D animated videos, then Pencil 2D is the perfect software for them. The procedure to create a video animation is very simple in this tool, as it allows the artist to create the drawings of the characters and scenes, which will later be transformed easily into the animated video.
Synfig Studio
Synfig Studio is the best platform for the 2D animators to create 2D vector graphics and 2D video animations. It offers a vast library of the handy features that helps the designers to create the 2D animation easily.
3D Video Animation Tools
Creating 3D video animation is not an easy job, which is why it is important to select the best software or tools to create a perfect animated video. Here are some of the finest tools that can help you create amazing 3D animated videos.
Autodesk 3Ds Max
Autodesk 3Ds Max is one the most professional 3D graphics software, but it also provides a very user-friendly environment for the beginner animators to create stunning 3D animated videos, models, video games, and 3D architectural models like a pro.
Autodesk Maya
Autodesk Mays is one of the most professional tools that is used by professional animators to create 3D models, animations, 3D video games, and 3D architectural visualizations. It is not as user-friendly as 3Ds Max is, which is why it might not be a very suitable platform for the beginner animators to create their 3D projects.
Blender
If someone is looking for the open source 3D software to create 3D animated videos, 3D architectural visualizations, rendering, visual effects or 3D video games, then Blender is the best option for them. It also allows the users to create the 3D models, permits to perform UV unwrapping, raster graphics editing, particle simulation, sculpting, and so much more that puts the animators in an extremely comfort zone to create their project like a pro.
Cinema 4D
Cinema 4D provides a very brilliant podium for the video animators and designers to not only create 3D video animations and rendering but allows them to perform lighting, texturing, and modeling in the three-dimensional space.
iClone
This 3D animation software offers the best tool for the animators to create eye-catching 3D video animations. It is a real-time 3D rendering animation tool that enables the user to make changes on the spot so that the animator or render does not have to have to wait for the final results to make alterations.
---
---