7 Best Email Automation Tools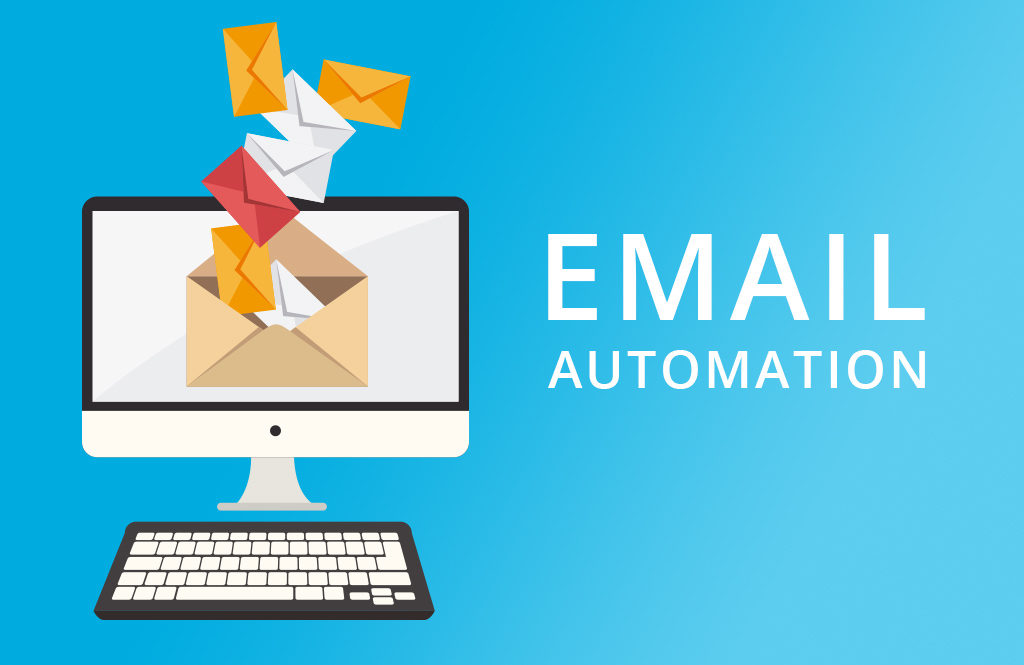 Email Marketing is one of the traditional and oldest marketing strategies. It is efficient as it always uses to be. Those days are gone, when email marketing was all about sending beautifully written content to attract them.
Here, we are talking about emails which will not only help you to carry out your email campaigns but much more than it, like tracking every email, create sells funnel. Today, we got here 7 Best Email Automation tools which will help you in complete email automation.
Drip
Drip is the best and most straightforward email automation tool you will find right now on the internet. It comes with a very easy to use drag and drop tool to build professional template, and it also comes with several pre-designed templates for simple email automation. Such features were unique back in 2013/2014 now you can find these features in almost all the best email automation tools.  On 2016, Drip was acquired by landing pages, and later they aimed more on eCommerce Email Marketing.
As they are more focused on eCommerce, it supports easy integration to all significant eCommerce platforms. Drip starts for 49$/ per month for 2500 subscribers and unlimited emails. They are offered 14 days trial with all premium features before you decide to buy. We have never seen any bad review so far and being on the top is not surprising for this tool.
Sendloop
Sendloop is a cut-edge email automation service provider which is both simplistic and feature rich. Just like Drip, it comes with a virtual template builder and lots of ready to use templates. While Drip is right now, focusing more on eCommerce email automation, Sendloop will help you in integration for all kinds of email services like a newsletter, eCommerce, blogs, email notifications as you can use it as per your requirement. It will let you carry our very precisely targetted automatic email campaign with very advanced analytics tools which will let you know all the minute details about the emails. It starts only with 9$/month for unlimited emails so you can give a try.
GetResponse
GetResponse is the best Europe based email automation tools with lots of exciting features but yet to beat the above two email automation tools. Along with Email Automation, it will let you host Webinars for an affordable price tag. For the basic service plan, you will be able to access a basic drag and drop template builder and landing pages.
It has separate plans for subscribers list and type of account like you have to pay 15$ for 1000 subscribers, and if you want extra features, you better opt for the 49$ plan. You can test this email automation tools with 30- days trial, no need to add your credit or debit card details.
ActiveCampaign
ActiveCampaign is one of the most trusted and used email delivery systems right now. When it was launched five years back, it was underrated, but with time, it featured in Forbes, Chicago Tribune and Inc. ActiveCampaign can only help you with Email, it has various other tools to enhance your marketing experience. You will find common tools like mail analytics or drag and drop template creator. Apart from it, it has an autoresponder which will help you send personalized mail, and it will be able to reply itself based on client's reply. If you want to install a Chatbot on your website or direct messaging app, then it's the best with no extra cost. It starts for only 17$/month with all the premium features and three users.
BombBomb
BombBomb is one of the rising stars of these segments with several rich features. The best part of this email automation service is you can integrate it with Gmail and Outlook, and send emails directly from G Suite or Gmail and analyze the performance from the powerful analytics tool. Either you send emails from their panel or your Gmail or Yahoo, you can monitor every minute details in real time for each email. It is the only Email Automation service which has its Android and iOS app so you can keep marketing on the go. What more it has? Well, it also comes with sample Lead collector, and you can modify to use them. Right now BombBomb can be integrated with over 60+ platforms which are higher than any other in this list. It starts for 49$/month with 14 days trial.
Knowtify
Knowtify is also one of the best email automation tools, but it has not attracted much attention yet. Apart from high-end automation tools, it comes with tools to analyze the behavior of you sells pages. In the whole list, Knowtify has the best drag and drop template as well as sells funnel creator. If you are looking for a perfect tool to collect leads in exchange for ebooks or other downloadable you should try it now. It offers 30 days trail then 25$/month.
Wishpond
Wishpond is another new player in this arena, and right now, it is not as popular as other, but it has everything you are looking for. Just like others on the list, you will be able to automate your emails as usual, but if you are feeling lazy, you can ask them to run the campaign. Wishpond is not all about emails, and you can create online contests and perfect email marketing. What I loved about this app is their ability to generate leads and with eye-catching sells, they will surely have a better future.
Conclusion
All the Email Automation tools are far better than traditional email automation or SMTP service. Email Automation can provide hundreds of features but what really matters is the success delivery rate of the emails and compliance with major regulations ruled out like EU-US Privacy Shield, CAN-SPAM Compliant, GDPR Compliant and several others.
The tool you are buying must be having a good support team so they will help out if you run into any trouble. Here we have compared the ability to integrate with various third-party platforms so be sure the tool you are referring will integrate without any trouble and power your online business.
---
---