Best WordPress Festival Theme for Professional Theme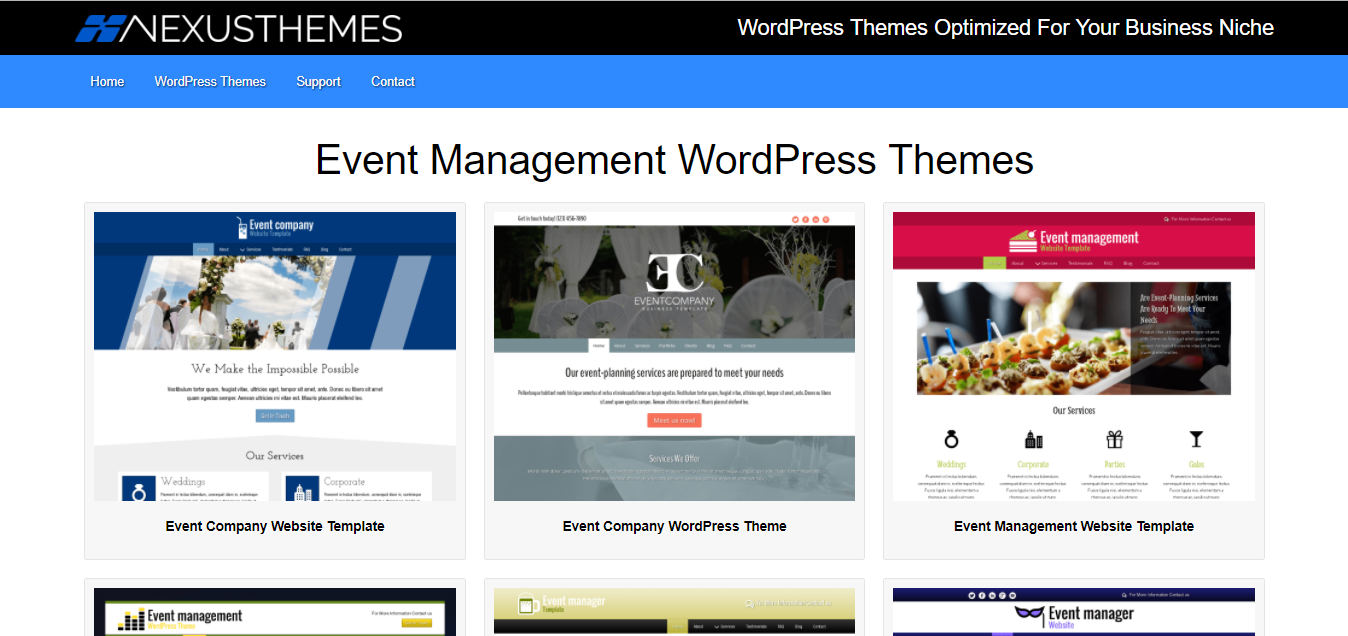 WordPress is by far the biggest and most popular platforms for blogs or managing website contents. It is a platform for anyone who wants to share their creativity with the world in the form of a blog; especially the new enthusiasts.
Anyone can set up a free WordPress blog or even upgrade it to their premium plans later on. Also, many web-hosting sites do offer WordPress hosting for attractive prices. And all these come with very efficient web-hosting tools and plugins.
As a website owner, your motive is always to make your website better regarding ranking and of course the contents. And hence, you will be able to gain more visitors per month. All this is possible with a great looking website.
Yes, your website's appearance plays a vital role in attracting more happy readers. That's when choosing the right theme for your site is very crucial.
Today, we will be talking about different types of themes available for festivals. It can be for any festival like a music festival, art festival, food festival, etc.
Where to Look for Festival Themes for WordPress:
As you read along, you will come across few destinations where you can download festival themes for your WordPress blog. Some of the themes will be available for free, and you might need to pay for others. And these themes are listed keeping in mind the simplicity, easy-navigation, and festival-like appearance.
1. Mythemeshop:
Mythemeshop is the one-stop destination for WordPress themes. They have themes which deliver great user-experience, a very responsive and knowledgeable support, and lightning fast load times. Yes, load time is crucial for a website. If the load time is pretty long, then there are chances that you might lose a visitor.
Now, talking about the festival themes, there are loads of relevant themes to choose from. Each theme will have their unique feature, based on which they are selected for different blogs or websites. Similarly, you can browse through many categories of themes available to get the matching theme for the festival that you're going to host. The pricing of the themes ranges from $29 to $59; however, there are free themes as well.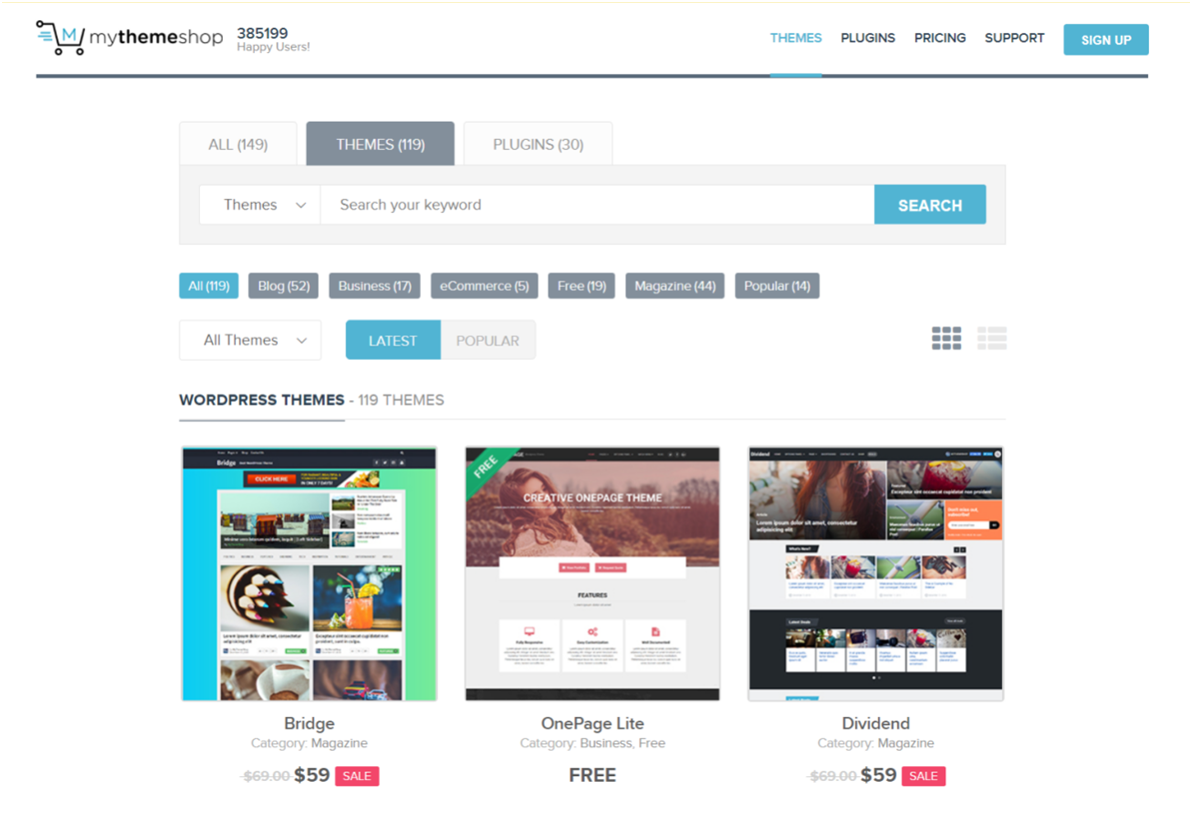 2. Themeforest:
Themeforest is another excellent destination for premium WordPress themes. It is a part of Envato Market; a marketplace that offers anything from Photoshop actions and video footage to advanced WordPress themes and plugins.
As far as festival themes are concerned; Themeforest has to offer a lot. For example, if you're planning to host a music festival, you can just filter the keyword Music Festival and choose from the result displayed. The pricing of the themes will range from $24 to $60
Also, if you just filter the keyword Festival, you will get another list of festival styled themes. Here, the result will be more than hundreds of themes with prices ranging from as low as $5 to $64.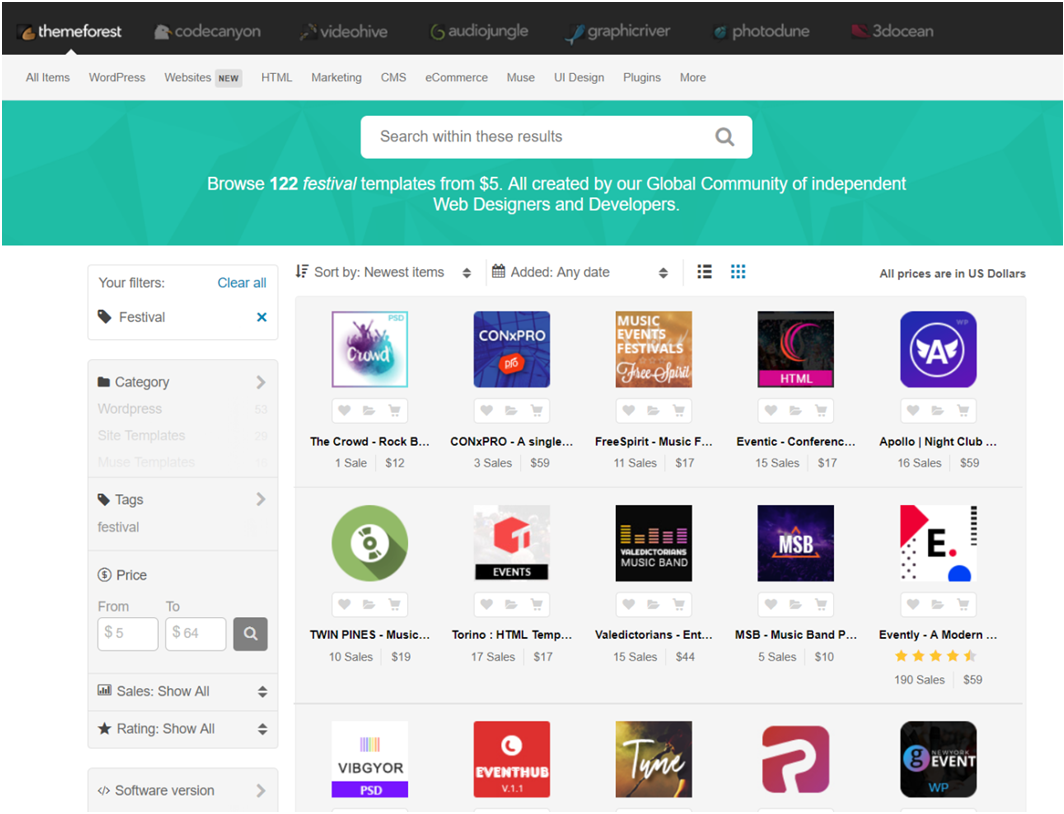 3. NexusThemes:
NexusThemes is another destination for festival themes and the last one in this list. The developers, according to the website are from Holland. The site offers about eighteen festival-like WordPress themes. All the themes have clean and smooth user-interface.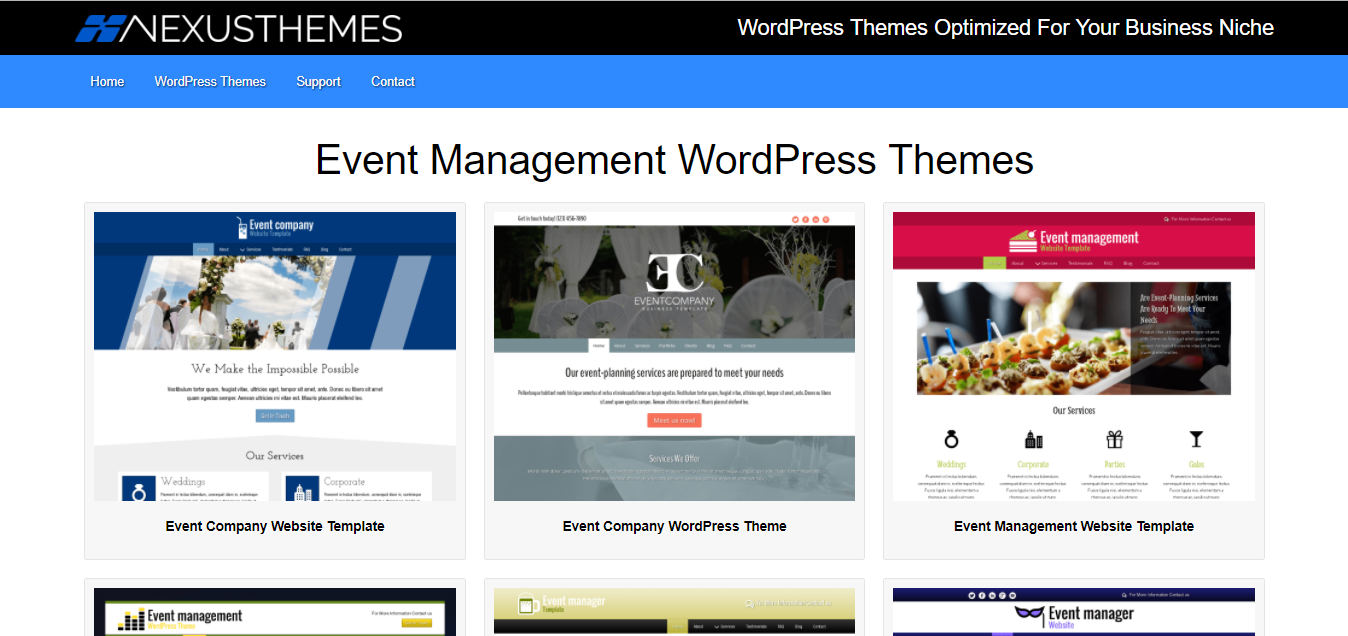 You can view and try the theme even before you buy. And if you like one just hit Buy Theme and it will be yours. The themes are available for $65 each. You can click to visit NexusThemes.
Conclusion:
So, this was all about where to find WordPress Festival Themes. The price and the detail provided may vary as these are under the developer's control.
Hope you have liked the article; please let us know about your favorite WordPress theme in the comments below. Cheers!
---
---