Social Media Marketing vs Traditional Marketing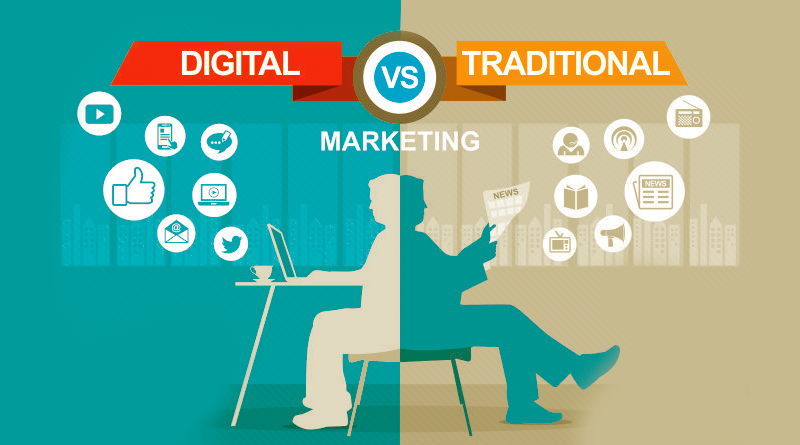 Social media has become an essential part of our lives. People from all generational groupings are equally addicted to the social media forums. We all spend countless hours on merely browsing social networking sites on our gadgets and we don't seem to get enough of it. Subscriptions to high-speed Internet providers are ensured in every modern household to constantly stay updated with the said forums. Check out Frontier Internet Speed and subscribe to a package for your endless social media cravings.
This heavy usage brings many things in context. The facts about social media such as, the addictive nature and staying constantly updated with the newsfeeds, challenges the traditional media. When it comes to marketing and advertising, social media is slowly replacing, once dominant, traditional marketing. Let's explore the differences between social media marketing and traditional marketing.
Traditional media marketing is expensive. In the United States, the average cost of a 30-second time slot is quite costly. Paying for TV commercials to small firms involves a high amount of risk and is not a good idea. This implies that only large organizations and huge brands are capable of investing in this form of advertising.
On the contrary, social media platforms such as Facebook, Twitter, YouTube, and Instagram are free of cost when it comes to establishing a public profile. As compared to the former mode of marketing, social media marketing is inexpensive and even paid ads are quite cheap.
Social networking sites have an extremely active and responsive community. They spend hours and hours on the said forums, which means nothing goes unseen and unobserved on these sites. You can target a massive audience on the social media. If you come up with effective marketing strategies and campaigns, it's a win-win situation. Facebook alone has a massive number of 2.19 billion active users (monthly). Imagine the potential that social media has to offer. You can target specific/relevant and general audience as per your marketing needs. When the right message is delivered to the right audience at the right stage of the sales funnel, the desired results will be achieved. 
On the contrary, traditional media is exposed to a broad audience generally. It can result in lower ROI and serving irrelevant ads.
Traditional media has failed in providing accurate methods to evaluate success, potential, and performance of a particular marketing effort. Take the instance of Nielson Company. The company is responsible for most of the prime-time TV ratings. It accumulates this kind of information only by geographical assumptions.
In contrast, companies that are advertising online are offered data-driven, actual insights about how effectively their marketing efforts are delivered. Google offers extremely informative programs for marketers to collect as well as analyze the performance of any sort of online advertisement.
Traditional media requires a generous budget for organizing, allocating, and executing the highly complex tasks. It also requires a significant amount of time, effort, and employee expertise. Consequently, the information consumptions are evolving in a manner that is not compatible with the contemporary audience. Modern consumers want to enjoy a dynamic environment. They want facts and information about a product or a service at their fingertips. And Social media does that job pretty well!
Social media forums offer users and customers direct means of communication, which is not the case with the traditional media. They can communicate directly with the brand on their official page through the novel features of commenting, private messaging, and so on. They can skim through the user testimonials and customer reviews to know the products and services better. They can interact with the brand representatives directly. This kind of engagement creates a buzz and helps the brands in gaining insights to improve further. 
There is no doubt that traditional marketing has its advantages. However, this type of advertising involves massive spending and may not be feasible to the firms of all sizes. On the other hand, social media marketing is recommended for all firms and brands and it should be employed to get effective results. Pertaining to the simple nature of social media marketing, it can be used by any or every brand.
Depending on your business goals, striking the right balance between the two marketing types is the best strategy. Keep in mind that the traditional marketing via TV and Phone still has a valid place in the contemporary marketing field. So, don't cut the cord of your Frontier Home Phone just yet. Avail the benefit of both traditional as well as Social Media marketing.
---